At Watts Mortgage & Wealth Management, we work with a large number of self-employed clients to help them to navigate the mortgage process.
If a client holds more than 20% shareholding in a business, lenders will consider them as self-employed. To verify their income, lenders will usually look at the last 3 years trading history although some lenders may also consider 1 year of accounts.
How can we help?
In order to apply for a self-employed mortgage, you will need to provide a number of specific documents relating to your most recent and the preceding tax year.
If you are a sole trader or in a partnership, you will be required to provide tax calculations and tax year overview forms. These can be provided by your accountant or requested from HMRC.
If you are a Limited Company, you will be required to provide tax calculations and overview forms in addition to your company accounts, ideally for 3 years.
If you are applying for a mortgage as a Limited Company Director, you will be required to provide either your salary and dividends or evidence of your net profit plus salary. In this case, our expert team of advisers will undertake a full review of all documents to assess which options are best for you to achieve the most appropriate mortgage.
To improve your chances of having your application for a self-employed mortgage accepted, why not contact one of our expert advisers who will take the time to understand your business and find the most appropriate solution for you.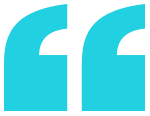 Thank you for all your help throughout the process as always efficient and courteous, and we will definitely use Watts services again!
H & J Forrester
Watts Mortgage & Wealth Management Ltd is directly authorised and regulated by the Financial Conduct Authority.
We are entered on the Financial Services Register No 624815 at https://register.fca.org.uk/s/
More information is available on mortgages from the Money Advice Service. www.moneyadviceservice.org.uk
Where you have a complaint or dispute with us and we are unable to resolve it to your satisfaction then we are obliged to offer you access to the Financial Ombudsman Service. Please see the following link for further details www.financial-ombudsman.org.uk
Your property may be repossessed if you do not keep up repayments on a mortgage or any other debt secured on it.
You may have to pay an early repayment charge to your existing lender if you remortgage.
For details of our fees for mortgage business please click here.
The FCA does not regulate some forms of mortgages. The FCA does not regulate taxation advice, trust advice and some forms of buy to let mortgages.