You may wish to remortgage your home for a number of reasons, whether it's to find a better deal or release equity from your property. The amount you'll be able to borrow when you remortgage will depend on your financial circumstances, so it always helps to get independent advice before making a decision.
At Watts, our team of qualified advisers are able to compare whole of market to help you find the right remortgage deal for your situation. We aren't tied to one provider, which means we can look at a variety of high street lenders including Barclays, NatWest and Nationwide.
Finding the right remortgage deal
Finding a remortgage deal can be an important financial decision, so it's key that you seek independent advice to makes sure you are doing the right thing. Our advisers can offer recommendations based on your circumstances, so that you can feel confident in your decision when taking a remortgage deal.
We are here to help you understand the fees involved in remortgaging, as well as how much you could borrow and what that would cost you. Whether you are looking to switch to a new lender or moving to a new deal, Watts can make sure you are making an informed decision.
We can help to compare remortgage deals for you and advise whether there are any charges or terms and conditions that may adversely affect you in the future. Get independent advice today on remortgage products by speaking to one of our mortgage advisers. Call us on 01270 620555 or email advice@watts-ifa.com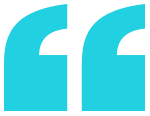 Thanks for your work in sorting this for me. It's the second time I've used the Watts team to remortgage, and it's made it very straightforward.
Mr Holmes