You may wish to remortgage your home for a number of reasons, whether it's to find a better deal or release equity from your property. The amount you'll be able to borrow when you remortgage will depend on your financial circumstances, so it always helps to get independent advice before making a decision.
At Watts, our team of qualified advisers are able to compare whole of market to help you find the right remortgage deal for your situation. We aren't tied to one provider, which means we can look at a variety of high street lenders including Barclays, NatWest and Nationwide.
Finding the right remortgage deal
Finding a remortgage deal can be an important financial decision, so it's key that you seek independent advice to makes sure you are doing the right thing. Our advisers can offer recommendations based on your circumstances, so that you can feel confident in your decision when taking a remortgage deal.
We are here to help you understand the fees involved in remortgaging, as well as how much you could borrow and what that would cost you. Whether you are looking to switch to a new lender or moving to a new deal, Watts can make sure you are making an informed decision.
We can help to compare remortgage deals for you and advise whether there are any charges or terms and conditions that may adversely affect you in the future. Get independent advice today on remortgage products by speaking to one of our mortgage advisers. Call us on 01270 620555 or email advice@watts-ifa.com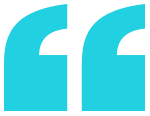 I would just like to say what an absolute delight it has been to deal with Ashleigh and Katie from your office. You will be aware that they are dealing with my potential purchase of my new property but both young ladies have been unfailingly polite, responsive and most importantly proactive in every sense since they first made contact with me. I have been kept up to date at every point and they are direct and to the point with every conversation making my busy life easier, we are not quite there yet with the mortgage but the ladies have made the journey very enjoyable, completely down to their professionalism. A team to be very proud of.
J Oldham
Watts Mortgage & Wealth Management Ltd is directly authorised and regulated by the Financial Conduct Authority.
We are entered on the Financial Services Register No 624815 at www.fsa.gov.uk/register/home.do
More information is available on mortgages from the Money Advice Service. www.moneyadviceservice.org.uk
Where you have a complaint or dispute with us and we are unable to resolve it to your satisfaction then we are obliged to offer you access to the Financial Ombudsman Service. Please see the following link for further details www.financial-ombudsman.org.uk
Your property may be repossessed if you do not keep up repayments on a mortgage or any other debt secured on it.
You may have to pay an early repayment charge to your existing lender if you remortgage.
For details of our fees for mortgage business please click here.
The FCA does not regulate some forms of mortgages. The FCA does not regulate taxation advice, trust advice and some forms of buy to let mortgages.