For most people getting their finances in order is an important starting point for their self build project. If you need to borrow money then finding the right mortgage for your build project is crucial to ensuring the success of the project.
A mortgage for a self build differs from a mortgage you would use to buy a house because with a self build mortgage the money is released in stages as the build progresses. There are however different ways in which this money can be released and the advice we will give you will depend on your own particular circumstances. This is why it is important to discuss your options as early in your project as possible with one of our qualified Mortgage Advisors here at Watts.
Every self build project has identifiable stages from the initial digging of the foundations to the final fix and at each stage the value of the build increases. The following chart shows the typical stages in a traditional brick & block construction.
| Stage | Brick & Block |
| --- | --- |
| 1 | Purchase of land |
| 2 | Preliminary costs & foundations |
| 3 | Wall plate level |
| 4 | Wind & watertight |
| 5 | First fix & plastering |
| 6 | Second fix to completion |
For further information contact one of our team of specialists on 01270 620555 or email on advice@watts-ifa.com, they will be more than happy to discuss the best options for your self build project.

Your home or property may be repossessed if you do not keep up repayments on your mortgage.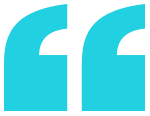 This is the third time I've used Watts over the last 20 years – Fantastic – Recommend to everyone!
C Harris
Watts Mortgage & Wealth Management Ltd is directly authorised and regulated by the Financial Conduct Authority.
We are entered on the Financial Services Register No 624815 at www.fsa.gov.uk/register/home.do
More information is available on mortgages from the Money Advice Service. www.moneyadviceservice.org.uk
Where you have a complaint or dispute with us and we are unable to resolve it to your satisfaction then we are obliged to offer you access to the Financial Ombudsman Service. Please see the following link for further details www.financial-ombudsman.org.uk
Your property may be repossessed if you do not keep up repayments on a mortgage or any other debt secured on it.
You may have to pay an early repayment charge to your existing lender if you remortgage.
For details of our fees for mortgage business please click here.
The FCA does not regulate some forms of mortgages. The FCA does not regulate taxation advice, trust advice and some forms of buy to let mortgages.