At Watts Mortgage & Wealth Management, we have years of wider financial planning to help you with less conventional financial situations, including self-build mortgages. We understand that the financial advice we offer can help you build a bigger picture, including your future home. With that in mind, our expert advisers are on hand to help you understand self-build mortgages, and choose the path that suits you and your family best.
A self-build mortgage can differ hugely from a typical residential or commercial mortgage, and it is key to get your finances in order before you start on this exciting project.
Deciding on a self-build mortgage
There are two types of self-build mortgages, known as arrears and advance. Each has its own terms and benefits, and the one you choose can be dependent upon your current circumstances. A self-build mortgage has many different stages to consider, and there is typically much more paperwork involved than a typical residential mortgage.
Our team can help you understand your options, including whether you need to borrow money to fund your self-build project. Applying for a self-build mortgage can include detailed plans, a breakdown of costs and approval of Building Regulations and planning permission. What's more, different lenders often have different criteria to be aware of.
At Watts, our highly qualified team of specialists can make recommendations to help you make an informed decision. We are whole of market, which means we aren't tied to one provider and can help you find the right solution for your needs.
Applying for a self-build mortgage
It's important to remember that interest rates for a self-build mortgage are typically higher, but you should be able to move to a mortgage with a lower rate once the build has finished. The team at Watts can help you understand the process from beginning to end, and help you with various aspects of your self-build mortgage along the way.
Every self build project has identifiable stages from the initial digging of the foundations to the final fix and at each stage the value of the build increases. The following chart shows the typical stages in a traditional brick & block construction.
| Stage | Brick & Block |
| --- | --- |
| 1 | Purchase of land |
| 2 | Preliminary costs & foundations |
| 3 | Wall plate level |
| 4 | Wind & watertight |
| 5 | First fix & plastering |
| 6 | Second fix to completion |
To find out more about how to get started with a self-build mortgage, talk to one of our independent advisers today for more advice, by calling 01270 620555 or emailing us on advice@watts-ifa.com.
Your home or property may be repossessed if you do not keep up repayments on your mortgage.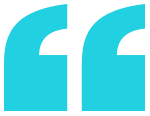 Thank you so much, and thank you so much for all your help and support. I will certainly be recommending you to other people, and we will be using your services again, as you have made the process a friendly and positive experience.
J Bebbington