Buying a house is one of the most important and probably the largest investment you may make. As a first time buyer looking to get on the property ladder, your mortgage could probably be one of the most important financial decision you will ever make. But with so many factors to consider it can be difficult to know where to begin. Watts Mortgage & Wealth Management Ltd has access to a comprehensive range of mortgages from across the market and look to get you a great deal when you are looking to purchase a property.
We deal with many lenders and also have access to some exclusive packages. We look to help guide you through the process, and find a mortgage that should be affordable to you.  If you wish to contact us please call the office during our opening times or e-mail us so a mortgage adviser will call you back.
If you need a mortgage then please consider the following:
It is usually a good idea to get independent advice.  As independent advisers we are not tied to any one company and able to research the whole of market to help find you a mortgage suitable for your current requirements.
Ask questions. Are there tie-ins, what fees do you have to pay, how much can you borrow etc etc?
Try to get as large a deposit as you can (can your relatives help you out?) usually, by having a larger deposit it could help you get a better deal at a lower interest rate. Anything considered slightly risky by the lenders, including high LTV (loan to value) could go against you.
We suggest you try not to make multiple applications to lenders. If each lender does a credit search this could affect your credit rating and possibly preclude you from some of the more attractive deals and end up costing you money.
Don't borrow more than you need to and keep within your means (the most important factor being that you do not overstretch yourself on the mortgage payments).
Some providers offer incentives like 'cash backs' but you should carefully consider whether taking these offers are in your best interest.
There are 2 type of mortgage 'Repayment' and 'Interest only' you should carefully consider which method would be most appropriate to.
To get independent advice on these products speak to one of our independent FCA (Financial Conduct Authority) regulated mortgage advisors now call 01270 620555 or email us at advice@watts-ifa.com
Your home or property may be repossessed if you do not keep up repayments on your mortgage.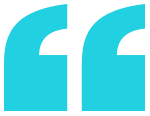 I recently contacted Barry to organise life insurance at the end of term of my previous policy. Barry organised the policy at short notice, pricing was very competitive and the service provided was excellent. I would recommend Watts without hesitation.
Scott Harding, Deputy Managing Partner, Poole Alcock LLP
Watts Mortgage & Wealth Management Ltd is directly authorised and regulated by the Financial Conduct Authority.
We are entered on the Financial Services Register No 624815 at www.fsa.gov.uk/register/home.do
More information is available on mortgages from the Money Advice Service. www.moneyadviceservice.org.uk
Where you have a complaint or dispute with us and we are unable to resolve it to your satisfaction then we are obliged to offer you access to the Financial Ombudsman Service. Please see the following link for further details www.financial-ombudsman.org.uk
Your property may be repossessed if you do not keep up repayments on a mortgage or any other debt secured on it.
You may have to pay an early repayment charge to your existing lender if you remortgage.
For details of our fees for mortgage business please click here.
The FCA does not regulate some forms of mortgages. The FCA does not regulate taxation advice, trust advice and some forms of buy to let mortgages.