A regulated bridging loan is a form of short term funding secured by a charge on a borrower's residential property until next stage financing is secured.
Typically, this is arranged on a 12-month facility with rolled up interest, meaning there is no monthly repayments and the total amount due is paid back at the end of the loan. Recently, borrowers have been relying on bridging loans more than ever before as the high street and private lenders have become increasingly risk averse. These loans can be used for:
Downsizing when you haven't sold your home.
To support 'Chain breaks' when purchasing a property.
Purchasing a property at auction.
A time sensitive purchase.
Capital raising.
Property development and refurbishments.
Financing buy-to-let properties.
Some of our clients are first time property developers, others are elderly clients looking to down size to a smaller property. So, whether it's for auction purchases, short-term chain break finance, or property development transactions, Watts can help with your bridging needs.
Our team are regulated by the Financial Conduct Authority and are able to advise on all aspects of regulated bridging. They will only recommend a bridging loan if it is the most appropriate solution in your specific circumstances after assessing your needs.
Your home or property may be repossessed if you do not keep up repayments on your mortgage.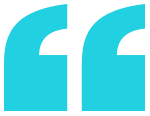 Thank you for all you help – everything was made as easy as possible for me.
A Grace
Watts Mortgage & Wealth Management Ltd is directly authorised and regulated by the Financial Conduct Authority.
We are entered on the Financial Services Register No 624815 at www.fsa.gov.uk/register/home.do
More information is available on mortgages from the Money Advice Service. www.moneyadviceservice.org.uk
Where you have a complaint or dispute with us and we are unable to resolve it to your satisfaction then we are obliged to offer you access to the Financial Ombudsman Service. Please see the following link for further details www.financial-ombudsman.org.uk
Your property may be repossessed if you do not keep up repayments on a mortgage or any other debt secured on it.
You may have to pay an early repayment charge to your existing lender if you remortgage.
For details of our fees for mortgage business please click here.
The FCA does not regulate some forms of mortgages. The FCA does not regulate taxation advice, trust advice and some forms of buy to let mortgages.