Bridging loans can be incredibly helpful for a number of different property circumstances, particularly if you are hoping to complete the purchase of one property before selling your existing one. This type of loan will essentially bridge the gap between the sale and completion dates, to help move things along much quicker.
Regulated bridging loans are typically arranged as a short-term funding solution, secured against the property that is currently occupied or will be occupied. A regulated bridging loan can be first or second charge.
Why would you need a regulated bridging loan?
At Watts our team of expert advisers are on hand to understand your financial circumstances and recommend the best course of action. Clients who often taken out bridging loans are usually first-time property developers, or the elderly looking to downsize.
For instance, a bridging loan can be used to help raise capital when your existing home hasn't sold yet, or if you are dealing with a time-sensitive purchase. Similarly, bridging loans can be used to support chain breaks. The loan can be used to invest for buy-to-let purposes as well as buying a property or initiate property development.
Applying for a regulated bridging loan
Bridging loans are usually arranged with 12 month terms, and there are no monthly repayments. Instead, the total amount due is paid back at the end of the loan. You can receive the money quickly, which can be helpful, but there are important considerations to make before your final decision. Interest rates can be high, and you can risk losing property if you're unable to pay back the loan at the end of the term.
At Watts, our highly qualified specialists can help you to fully understand the terms of the loan, and help guide you through the application process. We can explain to you the different types of bridging loans available and which would be better suited to your circumstances. We're also able to work with all lenders to help you find the right deal and make sure you feel confident in your decision.
To find out more information about regulated bridging loans and what the right decision is for you, get in touch on 01270 620555 or email us at advice@watts-ifa.com. Our team is regulated by the Financial Conduct Authority and will only recommend a bridging loan if it is the most appropriate solution for you.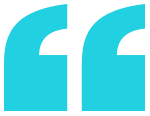 Watts have been exemplary throughout this venture, you have been fantastic.
Mr. Hurst