Holiday home mortgages can be difficult to arrange and many lenders won't lend on a property that is going to be used or let out as a holiday home, The most important things to consider are the intended use for the home and whether it is in the UK.
Our team of expert mortgage advisors have vast experience in a wide range of products including holiday home mortgages.
If you are hoping to purchase a holiday home for yourself and don't intend to rent it out regularly, it can be easier to arrange a holiday home mortgage, as it will be known as a second home mortgage. If you do intend to rent out your holiday home, you will need a dedicated holiday home mortgage, which is a niche area of finance.
How does a holiday home mortgage work?
Holiday home mortgages differ from standard buy to let mortgages, and the affordability criteria can be quite strict. Rental income for a holiday home is usually seasonal, and you will likely need a large deposit.
There are fewer lenders available in this market, and as the owner of the holiday-let, you will be responsible for things like council tax and utility fees. These are all considerations that should be taken very seriously before deciding to go ahead with a holiday home mortgage. Luckily, the team at Watts have the right experience to assist you.
Taking out a holiday home mortgage
Property owners need to consider the array of costs that come with a holiday home, such as insurance, mortgage fees, maintenance bills and those periods where you may not have any visitors. By getting independent financial advice before you make a decision, you can feel confident knowing that you can afford the holiday home mortgage and other costs that come with it.
Our highly qualified specialists have experience in niche areas of finance, and we have great relationships with a range of banks and lenders to help you find the right mortgage product. We also have experience in wider financial planning, taking time to understand your circumstances before offering tailored advice and recommendations.
If you'd like to know more about holiday home mortgages, simply call 01270620555 or email us at advice@watts-ifa.com.
Your home or property may be repossessed if you do not keep up repayments on your mortgage.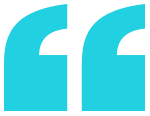 We were again very impressed with your service and commitment to making everything run smoothly. A pleasure to deal with such a professional business.
Mr & Mrs Carden