A secured loan is money borrowed that is secured against an asset, such as your home. Secured lending can sometimes be an alternative to a remortgage, but it's very important to get plenty of independent advice on secured loans before making a decision. At Watts, our team of qualified specialists can help you to understand the implications of secured lending and what it means for your financial circumstances.
Interest rates can be cheaper than unsecured loans, but it can also be much riskier. However, a secured loan could help to consolidate debts to reduce outgoings or carry out necessary home improvements. It's important to understand that if you don't keep up the repayments on a secured loan, the lender can repossess your home.
Understanding secured loans
The team at Watts are here to make sure you undertake any decision carefully when it comes to secured lending, and that you understand the terms of the loan and what it means. Our qualified advisers can explain to you in detail how secured loans are calculated, the lender's requirements and how the legal process works.
Getting independent advice such as this can be crucial when making a financial decision such as a taking out a loan, especially one that is secured against your property. Secured loans can have lower interest rates than personal loans which may be helpful to your situation, but in some cases the rates can be variable which might result in your repayments increasing.
Secured loans can also sometimes have arrangement fees and charges, and so it's helpful to understand all aspects before you make a final decision. Watts Mortgage & Wealth Management Ltd are here to guide you through your options and make recommendations based on your individual circumstances, so you can feel confident about the next step. We have years of experience in wider financial planning, helping you to gain insights into the best course of action.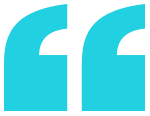 Both Emma Patrick & Sian Brown have gone above and beyond in order to deliver great customer service and helpful, professional advice.
S Mortimer & S Meredith
Watts Mortgage & Wealth Management Ltd is directly authorised and regulated by the Financial Conduct Authority.
We are entered on the Financial Services Register No 624815 at https://register.fca.org.uk/s/
More information is available on mortgages from the Money Advice Service. www.moneyadviceservice.org.uk
Where you have a complaint or dispute with us and we are unable to resolve it to your satisfaction then we are obliged to offer you access to the Financial Ombudsman Service. Please see the following link for further details www.financial-ombudsman.org.uk
Your property may be repossessed if you do not keep up repayments on a mortgage or any other debt secured on it.
You may have to pay an early repayment charge to your existing lender if you remortgage.
For details of our fees for mortgage business please click here.
The FCA does not regulate some forms of mortgages. The FCA does not regulate taxation advice, trust advice and some forms of buy to let mortgages.