Secured loans or second mortgages can be an alternative to re-mortgaging. Secured loans can provide funds to those who would be penalised for redeeming a mortgage early or would have to accept a higher interest rate because of adverse credit or changes of circumstances generally.
Secured Loans can be used to consolidate debts to help reduce outgoings, or to carry out home improvements on your property however it is vitally important that you get Independent Mortgage Advice before considering a secured loan.
Our qualified team can explain to you in detail, how secured loans are calculated, the lenders requirements, and how the legal process works. So call us today and one of our team will be in contact with you soon.
Always get independent advice on these products! To speak to one of our independent FCA (Financial Conduct Authority) regulated mortgage advisors now call 01270 620555 or email us at advice@watts-ifa.com
THINK CAREFULLY BEFORE SECURING OTHER DEBTS AGAINST YOUR HOME AS YOU WILL PAY BACK MORE OVER THE LONGER TERM.
Your home or property may be repossessed if you do not keep up repayments on your mortgage.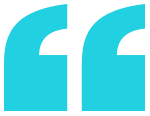 Both Emma Patrick & Sian Brown have gone above and beyond in order to deliver great customer service and helpful, professional advice.
S Mortimer & S Meredith
Watts Mortgage & Wealth Management Ltd is directly authorised and regulated by the Financial Conduct Authority.
We are entered on the Financial Services Register No 624815 at www.fsa.gov.uk/register/home.do
More information is available on mortgages from the Money Advice Service. www.moneyadviceservice.org.uk
Where you have a complaint or dispute with us and we are unable to resolve it to your satisfaction then we are obliged to offer you access to the Financial Ombudsman Service. Please see the following link for further details www.financial-ombudsman.org.uk
Your property may be repossessed if you do not keep up repayments on a mortgage or any other debt secured on it.
You may have to pay an early repayment charge to your existing lender if you remortgage.
For details of our fees for mortgage business please click here.
The FCA does not regulate some forms of mortgages. The FCA does not regulate taxation advice, trust advice and some forms of buy to let mortgages.