At Watts Mortgage & Wealth Management, we have built our reputation on providing award-winning mortgage advice to all of our customers – including our network of high net worth clients.
Our team of award-winning advisers have a wealth of experience in the mortgage and property finance sectors.
With access to the whole of the market, our team are best placed to help guide you through the mortgage maze – so if you are looking to purchase your first home, invest in a buy to let or are looking to buy a second home… Watts the answer.
For clients with a more complicated income, for example, you are self-employed, a business owner or an ex-pat, our team will use our wealth of knowledge and experience in high-value mortgages to find you the right deal. We have access to the whole of the market including private banks to find you the most appropriate mortgage.
We can also use other assets to help with the transaction, such as a personal pension, stock portfolio or other property.
We have great relationships with leading UK banks and private banks to find you the right solution.
Always get independent advice on these products! To speak to one of our independent FCA (Financial Conduct Authority) regulated mortgage advisors now call 01270 620555 or email us at advice@watts-ifa.com
THINK CAREFULLY BEFORE SECURING OTHER DEBTS AGAINST YOUR HOME AS YOU WILL PAY BACK MORE OVER A LONGER TERM.
Your home or property may be repossessed if you do not keep up repayments on your mortgage.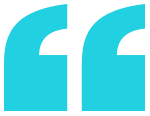 Both Emma Patrick & Sian Brown have gone above and beyond in order to deliver great customer service and helpful, professional advice.
S Mortimer & S Meredith