At Watts, we can offer advice and guidance on home mover mortgages and what path is best for you, based on your personal circumstances.
If you already have a mortgage and you are planning to move to another property, it can be confusing as to what happens financially. Our team of Mortgage Advisers are on hand to help you understand what happens to your mortgage when you buy a new property. It may be possible to transfer your mortgage to the new property, which can make the process a little more straightforward. However, you will still need to reapply and go through affordability and credit checks.
Transferring your mortgage to a new property
Our highly qualified specialist are on hand to help you decide on the best course of action when moving house, offering financial advice as well as researching the market for the best deal. In some cases, porting your mortgage can result in having two parts to your mortgage that run alongside each other, and it's important to understand your financial circumstances before making a decision.
It may take some careful calculations to understand the most cost-effective solution for you, depending on whether you are applying for a larger mortgage or a smaller one. Comparing mortgages can help if you are moving home, which is something the team here at Watts can assist with. We will take the time to understand your circumstances and source the right information to help you understand your options.
Make sure you always get independent advice on products such as mortgages. You can speak to one of our independent FCA regulated mortgages advisers now, on 01270 620555. Alternatively, you can email us at advice@watts-ifa.com to find out more.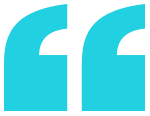 I just wanted to say a massive thank you for your assistance in my purchase. I would like to place on record my appreciation of the professionalism and tenacity of Emma. She has kept me fully updated in terms of progress and answered all of my questions in a timely manner. Great service and hope we can do business again in the future.
A. Henshall