For some people, one of the most profitable long-term investments might be purchasing property. Buying a property to let has the opportunity of providing an income in the form of rent. It may also be an asset that could increase in value over the longer term.  For these people, if they do not have the income required to purchase rental properties outright they may wish to consider taking out a buy to let mortgage.
Buy to let mortgages are commonly used for property investors. There are a few differences in a traditional mortgage and a buy to let mortgage. With a buy to let mortgage, the income received from rent could be used towards making the mortgage payments. The monthly rental income usually pays for the mortgage and the income received from the rental property could also be used in the calculation in to the borrower's ability to repay the mortgage.
The long term benefits of a Buy To Let Property are that after the mortgage is completely paid, the property is yours, as an investor you could choose to continue to rent the property for the monthly income and if you choose to do this the income belongs to you. At this time you may also decide to sell your investment for the benefit of a lump sum of money.
However, Buy to Let is not without its risks. While history has shown that in the long-term house prices do sometimes outstrip inflation, there have been periods of significant house price falls. Rental Income can also vary and may be less than expected, there is no guarantee that the tenant will maintain their payments or that the property will be let continually. Therefore Buy to let properties may not be suitable for everyone and careful consideration should be taken before deciding on this option and then if proceeding careful choice of location and property is needed.
Make sure you obtain professional advice from Watts Mortgages & Wealth Management Ltd prior to deciding how to proceed with a buy to let mortgage. Our team of specialist advisors have a wealth of experience dealing with clients who may purchase one or two properties to clients who have large portfolios, so whatever your need is call one of our team.
We suggest you always get independent advice on these products! To speak to one of our independent mortgage advisors now call 01270 620555 or email us at advice@watts-ifa.com
Your property may be repossessed if you do not keep up repayments on a mortgage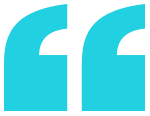 I feel the staff went 'above & beyond' to obtain the final result! Excellent service.
Mrs S.
Watts Mortgage & Wealth Management Ltd is directly authorised and regulated by the Financial Conduct Authority.
We are entered on the Financial Services Register No 624815 at www.fsa.gov.uk/register/home.do
More information is available on mortgages from the Money Advice Service. www.moneyadviceservice.org.uk
Where you have a complaint or dispute with us and we are unable to resolve it to your satisfaction then we are obliged to offer you access to the Financial Ombudsman Service. Please see the following link for further details www.financial-ombudsman.org.uk
Your property may be repossessed if you do not keep up repayments on a mortgage or any other debt secured on it.
You may have to pay an early repayment charge to your existing lender if you remortgage.
For details of our fees for mortgage business please click here.
The FCA does not regulate some forms of mortgages. The FCA does not regulate taxation advice, trust advice and some forms of buy to let mortgages.