Finding the right buy to let mortgage is important if you're a landlord hoping to find your next step in the rental property market. Buying a property to let has the opportunity to provide an income in the form of rent, or it could also be an asset that increases in value over time. Whatever your reason for taking out a buy to let mortgage, there are important considerations to make first.
Buy to let mortgages come with certain criteria, and they are sold specifically to people who buy property as an investment, not somewhere to live. At Watts Mortgage & Wealth Management, our team of qualified specialists have ample experience in helping landlords and investors find the right buy to let mortgage.
How does a buy to let mortgage work?
It's important to remember that not everyone is entitled to a buy to let mortgage, and they can be more expensive with higher deposits of between 25-40%. Most landlords or investors will take out an interest-only mortgage for the property, using the rent proceeds to pay the interest off each month.
Buy to let mortgages can have their risks, with rental income and house prices varying over the years. You are also relying on your tenant to keep up with their payments. However, by making sure you have all the necessary information before deciding to take out a buy to let mortgage, you can assess the risks and the benefits to make an informed decision.
How can Watts help you?
At Watts we have a qualified team of dedicated advisers who can help you find the right solution for your buy to let mortgage needs. Between deciding how much to borrow, how much it will cost you and understanding the tax implications, we can offer independent advice to help make the process easier. We are not tied to specific providers, which means we can search the whole of market to find the right product and the right deal.
Obtaining professional advice before any financial decision is crucial, and at Watts you'll have access to a single adviser to contact with any queries you might have. We have experience in helping clients who have multiple properties in their portfolio, and our priority is to make sure you are happy with your decision and confident in the service we have provided.
Get access to independent financial advice today by calling us on 01270620555 or email us at advice@watts-ifa.com.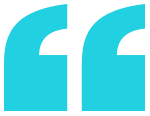 Great service, Shannan helped me re-mortgage my house to a BTL to buy a new house to live in. Would definitely recommend.
Mr W and Miss M