If you're looking to renovate your home, a renovation mortgage could help. You may have bought a property that needs a lot of maintenance or repair, or you might wish to make some changes to the existing structure or layout. Renovating a home can be an exciting project but it takes a lot of careful consideration, both in the design and from a financial perspective.
Unless you are fortunate enough to have enough money saved up, you will likely need to borrow money to fund your renovation project. At Watts, we can help you find the right renovation mortgage that gives you the financial help you need to achieve your home makeover.
How to get a renovation mortgage
If you are hoping to apply for a renovation mortgage, there are a number of things to consider. Firstly, many lenders won't offer a mortgage if the property isn't already classed as habitable. If the property is in need of conversion, is currently derelict or has no working kitchen or bathroom, you may need to approach a specialist lender. The team at Watts have experience in even the most unique situations, helping you to access the right type of funding based on your needs.
Getting the right mortgage to help fund your home improvements or renovations is also known as remortgaging your home, which can help you access an increased amount of borrowed money.
How much can you borrow with a renovation mortgage?
The amount you're able to borrow in order to carry out any renovation work can depend on your individual circumstances. It can also depend on how much repair work needs doing on the property, as lenders can offer various loan-to-value ratios and may have additional criteria that must be met. For instance, lenders may withhold some funds, known as a retention, until the completion of essential repairs.
The amount you can typically borrow is usually calculated on a multiple of your income, although lenders can assess other criteria too.
At Watts, our specialist advisers are on hand to advise you on the best course of action when it comes to taking out a renovation mortgage. We have great relationships with the leading lenders and have ample experience in sourcing the right deal that suits you. Get in touch today to find out more.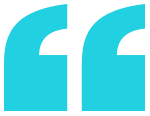 Thank you for all you help – everything was made as easy as possible for me.
A Grace