There are two ways to repay your mortgage:
With a repayment mortgage, you pay back a small part of the loan and the interest each month.  Assuming you make all your payments, you're guaranteed to pay off the whole loan at the end of the term.
With an interest-only mortgage, you only pay the interest on the loan. At the end of the term you'll still owe the original amount you borrowed.  This means your payments will be less than on a repayment mortgage, but at the end of the term you'll still owe the original amount you borrowed from the lender.
Repayment plans
Before lending money on an interest-only basis, mortgage lenders will want to see that you have an approved repayment plan in place. This is how you can show them that you'll be able to pay back the amount you borrowed at the end. Acceptable repayment plans vary from lender to lender but may include savings and investments, sale of an asset, such as another property, or downsizing, assuming there is sufficient equity in the property currently.
The lender is likely to want to check from time to time that your chosen repayment plan is on track to pay the required amount, however you should also regularly review your repayment strategy to ensure that it's on target to repay the loan.
Buy to let mortgages
Interest-only mortgages are a popular choice for buy-to-let landlords. This is because they allow landlords to maximise how much money they'll receive each month, thanks to the lower mortgage repayments, and allows them to reduce the mortgage capital whenever it best suits them. The lower repayments mean landlords can devote the saved money towards other areas of their portfolio, where applicable.
How a specialist broker can help you find the right interest-only mortgage
Many of the lenders who do still offer interest-only mortgages don't lend directly to borrowers. To get your hands on these deals, you will need to apply via a specialist mortgage broker like Watts Mortgages.
Because we have significant experience in this area of the market, and well-established relationships with lenders, we can identify which lenders will be happiest considering your case and which deals best match your needs and circumstances.
What to do if you have an interest-only mortgage
If you have an interest-only mortgage it's important to know you will be able to repay the capital at the end of the term.
If you're worried about repaying the amount owed on an interest-only mortgage you should take action now, even if you're several years away from the mortgage end date. The longer you leave it, the fewer options you'll have so it's important to contact us as soon as possible where our experienced and knowledgeable Advisers will be happy to assist you.
To speak to one of our independent mortgage advisors now call 01270 620555 or email us at advice@watts-ifa.com
Your property may be repossessed if you do not keep up repayments on a mortgage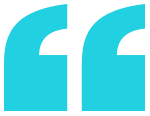 I feel the staff went 'above & beyond' to obtain the final result! Excellent service.
Mrs S.
Watts Mortgage & Wealth Management Ltd is directly authorised and regulated by the Financial Conduct Authority.
We are entered on the Financial Services Register No 624815 at www.fsa.gov.uk/register/home.do
More information is available on mortgages from the Money Advice Service. www.moneyadviceservice.org.uk
Where you have a complaint or dispute with us and we are unable to resolve it to your satisfaction then we are obliged to offer you access to the Financial Ombudsman Service. Please see the following link for further details www.financial-ombudsman.org.uk
Your property may be repossessed if you do not keep up repayments on a mortgage or any other debt secured on it.
You may have to pay an early repayment charge to your existing lender if you remortgage.
For details of our fees for mortgage business please click here.
The FCA does not regulate some forms of mortgages. The FCA does not regulate taxation advice, trust advice and some forms of buy to let mortgages.