COMMERCIAL MORTGAGES & LENDING
If you're looking for a commercial mortgage or lending, our sister company Watts Commercial Finance Ltd can offer advice and expertise to assist you. A commercial mortgage is often the best and most flexible way to finance the purchase of a business. At Watts, our expert team of advisers can help you understand the best type of commercial lending to suit your needs.
Unlike residential mortgages, commercial loans can be used for a number of different purposes, from purchasing business premises to expanding. Our sister company is an expert in this field and can work with you to tailor your requirements in order to meet your objectives.
Understanding commercial lending
Our experts can guide you through the different types of commercial lending and mortgages available, whether it is for new start-ups, debt consolidation or raising capital. The team at Watts can carry out thorough fact finding to help you with your financial planning and ensure you choose the most suitable option.
Pricing models for commercial lending and mortgages can be complex, and lenders will consider a number of factors including financial projections and business type. Let our team cut through the noise and help you understand the best course of action. We can take the time to recognise your wider circumstances and how that might impact your decision, giving you access to a single adviser to talk to directly.
Taking out a commercial mortgage
A business mortgage plan differs from regular mortgages, as you will typically pay a higher interest rate and there's usually no fixed rate. Having a specialist on-board to help match you to the right lender can make the application process much more manageable.
Get in touch with our sister company today, Watts Commercial Finance Ltd who can offer tailored advice to ensure you make an informed decision when it comes to commercial mortgages and lending.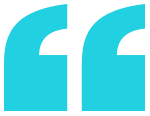 Thanks for your work in sorting this for me. It's the second time I've used the Watts team to remortgage, and it's made it very straightforward.
Mr Holmes
Watts Mortgage & Wealth Management Ltd is directly authorised and regulated by the Financial Conduct Authority.
We are entered on the Financial Services Register No 624815 at https://register.fca.org.uk/s/
More information is available on mortgages from the Money Advice Service. www.moneyadviceservice.org.uk
Where you have a complaint or dispute with us and we are unable to resolve it to your satisfaction then we are obliged to offer you access to the Financial Ombudsman Service. Please see the following link for further details www.financial-ombudsman.org.uk
Your property may be repossessed if you do not keep up repayments on a mortgage or any other debt secured on it.
You may have to pay an early repayment charge to your existing lender if you remortgage.
For details of our fees for mortgage business please click here.
The FCA does not regulate some forms of mortgages. The FCA does not regulate taxation advice, trust advice and some forms of buy to let mortgages.