If you are hoping to buy a new luxury home, or purchase an investment property that is over £1 million, you may need specialist advice to assist you through the mortgage process. Million pound mortgages can be complex and difficult to come by, as there may be less lenders suitable for your needs. At Watts, we have ample experience in helping clients access the right type of mortgage or lending solution, operating with the highest level of discretion where necessary.
We have great relationships with leading UK banks, including private banks to help you find the right solution.
How to get a million pound mortgage
Securing a million pound mortgage will come with similar requirements as any mortgage, with eligibility criteria set by the lender. However, for those who have a complicated income, it can be difficult to secure funding. At Watts, our team is highly experienced in high-value mortgage arrangements, so whether you are self-employed, have multiple sources of income or you are an ex-pat, we can help.
Our specialist advisers will take the time to understand your individual circumstances, and advise on bespoke lending solutions. Most million pound mortgages are only available with large deposits, and for a better range of options, you would be looking for at least 15% of the purchase price.
Independent advice for high value mortgages
At Watts we have a team of highly qualified specialists, and as we are whole of market, we can use every and any provider to find the right mortgage deal for you. We can give you access to a single adviser to help source the most suitable solution for your needs, with years of wider financial planning under their belt.
Our team are also able to use other assets to help with the transaction, including personal pensions, stock portfolios or other property.
Make sure you get independent advice on products like million pound mortgages. Speak to one of our advisers now by calling 01270 620555 or email us at advice@watts-ifa.com.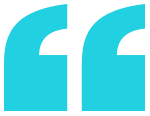 I just wanted to write and thank you both for the fantastic job you both did whilst we rearranged our mortgage. You were able to to source a very competitive product in an amazingly fast time and it is now all up and running. We have used watts in the past for financial products and they have always produced the goods. I will be more than happy to refer you to our friends and family. Great Job!
K. Newton.
Watts Mortgage & Wealth Management Ltd is directly authorised and regulated by the Financial Conduct Authority.
We are entered on the Financial Services Register No 624815 at https://register.fca.org.uk/s/
More information is available on mortgages from the Money Advice Service. www.moneyadviceservice.org.uk
Where you have a complaint or dispute with us and we are unable to resolve it to your satisfaction then we are obliged to offer you access to the Financial Ombudsman Service. Please see the following link for further details www.financial-ombudsman.org.uk
Your property may be repossessed if you do not keep up repayments on a mortgage or any other debt secured on it.
You may have to pay an early repayment charge to your existing lender if you remortgage.
For details of our fees for mortgage business please click here.
The FCA does not regulate some forms of mortgages. The FCA does not regulate taxation advice, trust advice and some forms of buy to let mortgages.