AVIATION & PILOT LIFE INSURANCE
Each insurer will view aviation differently, and it is our position as a specialist broker to understand their varying appetite for risk and your own exact position to be able to get you the cover that you need within the budget that you have.
We are not sales people. Our staff are highly qualified advisers and we will make specific recommendations relating to your own exact circumstances. We see the bigger picture with each client we deal with and understand that the products we advise upon all work with one another to help you achieve your financial goals whilst being protected throughout that journey.
We understand that our clients are typically busy, and strive to offer the very best service levels in the UK. With your nominated adviser as a direct point of contact you can be assured that you will never sit in a telephony queue or have to sit through a frustrating series of recorded messages and automated options. We deal with our customers in the manner they prefer- where that be telephone, remote video call such as Zoom, or face to face when required and practicable.
Our adviser will complete a personal factfind and details of your aviation history to be able to then speak directly with insurance underwriters on your behalf and make personalised recommendations.
We will need some basic detail relating to your flight activities and history, such as:
Type of licence
Last reviewed
Have you been grounded or had licence revoked
Where geographically?
Involved in: competitions, speed trials, races, exhibition flying
Manufacturers name and model of aircraft you are flying
Fixed wing or rotary wing aircraft
Do you fly commercially; name of employer, nature- scheduled flights, crop spraying etc
Flight hours flown last 12 months/ Planned for next 12 months
GET IN TOUCH FOR A QUOTE
We'd love to help you find the right protection for you.
Call us on 01270 620555
Email: advice@watts-ifa.com
MAKE AN ENQUIRY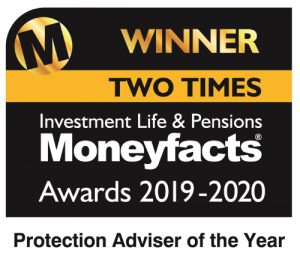 James's story*
James came to Watts seeking a relatively large sum assured for both life cover and critical illness cover to protect both himself and his family should the worst occur. Whilst his occupation was not of a concern to insurer, he did own and regularly fly his own helicopter and this had meant he found getting cover more difficult in the past. James was recommended to Watts by a colleague of his who had used our service for this in the past.
Through our experience we were able to understand the level of information that an underwriter would need to be able to give an accurate indication of cost for this, factoring in both the helicopter flying and the further financial detail needed to substantiate the larger sum assured.
The rate that we secured for James was not only the cheapest he had seen, after having conducted some initial research himself, it was with a great quality insurer and a market-leading critical illness contract.
*Names changed for privacy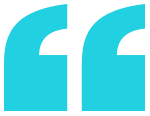 I just wanted to say a big thank you, for all Emma Lowe and Sian Brown's help with getting our mortgage through to completion.
Mr & Mrs C.
Watts Mortgage & Wealth Management Ltd is directly authorised and regulated by the Financial Conduct Authority.
We are entered on the Financial Services Register No 624815 at https://register.fca.org.uk/s/
More information is available on mortgages from the Money Advice Service. www.moneyadviceservice.org.uk
Where you have a complaint or dispute with us and we are unable to resolve it to your satisfaction then we are obliged to offer you access to the Financial Ombudsman Service. Please see the following link for further details www.financial-ombudsman.org.uk
Your property may be repossessed if you do not keep up repayments on a mortgage or any other debt secured on it.
You may have to pay an early repayment charge to your existing lender if you remortgage.
For details of our fees for mortgage business please click here.
The FCA does not regulate some forms of mortgages. The FCA does not regulate taxation advice, trust advice and some forms of buy to let mortgages.