SPECIALIST DOCTORS LIFE INSURANCE COVER
Watts Mortgage & Wealth Management have a history of over 25-years of working closely with medical professionals such as doctors and dentists to help put together robust financial plans
We seek to grow and nurture long term relationships and are never purely transactional in our approach. As a professional with sometimes niche and more complex needs you will be placed with a single nominated adviser who will be your individual point of contact and will make sure your objectives are planned for and achievable.
Relationships, high quality specialist advice and service are the key areas where we excel to attract new clients from the medical profession. We understand that your time outside of work is valuable and limited, and always offer you a direct line to your adviser to be able to speak directly at a time to suit yourself.
You can always rely upon the impartiality of our advice- we operate from the viewpoint that whole of market, unrestricted advice is the gold standard and we would never strive for less. Working in partnership with your accountant and solicitor where relevant, we will regularly review your financial plan so that you can
GENERAL PLANNING
Every client is different, and finding out about you and what you are trying to achieve is crucial in maximising the value we can add to our clients. You may wish you repay your mortgage early, own a holiday home, retire at a certain point in time, or provide for the costs of private education. We understand that having a financial plan will involve multiple differing products, from life cover and protection, to mortgages, pensions and more. We have the specialists available to look after all of your needs in house, whilst still being able to understand the bigger picture.
LIFE COVER SPECIFIC
Whatever your goals, ensuring that you and your family are well protected and you have a robust safety net in place is vital. We can help medical professionals with life cover, critical illness cover, and income protection. If you trade as a limited company we can help you with tax efficient life cover, and often work closely with GP surgeries in key areas such as partnership protection.
Being proud winners of the Moneyfacts UK protection adviser of the year in both 2019 and 2020, you can rest assured that the advice we give in this area is the very best available to you. We have an in-depth specialist understanding of the protection market, have a forensic understanding of critical illness plans, the conditions they cover, and the small print definitions needed to be met to make successful claims.
Watts Mortgage & Wealth Management has a proud tradition of being market leading in advising clients with complex medical histories. We have a great understanding of most conditions that clients may present with, the treatment pathways and prognosis, and have the ability to deal directly with the medical underwriters of all insurers to negotiate the best terms available. Whether it be a history of cancer, cardiomyopathy, diabetes or any other condition you can rest assured that we will be able to source you the best cover in the industry.
GET IN TOUCH FOR A QUOTE
We'd love to help you find the right protection for you.
Call us on 01270 620555
Email: advice@watts-ifa.com
MAKE AN ENQUIRY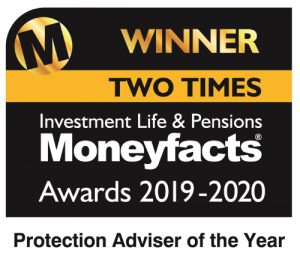 Dr Johnson's story*
Dr Johnson came to Watts in his early 30s, recently married with two children and a large mortgage. He worked primarily for the NHS as a consultant obs/gynae and had a variety of policies that had been put in place for him historically by another company.
Upon analysis of this clients position, and his future plans, we identified a fair gaps and issues with the existing covers that did not maximise the clients budget. We used his limited company that was being used for private consultation work to provide tax efficient life insurance for family protection- this saved nearly half of the cost once the tax savings were factored in. The existing critical illness policy did not stand up to analysis, with very poor early stage cancer cover, a minimum troponin level for heart attack claims and some outdated definitions relating to surgical techniques. When we discussed these with Dr Johnson he agreed that he would wish for more up to date cover.
We reviewed this clients income protection and found that, since his income had grown swiftly in his late 20s/early 30s, he was underinsured and agreed to correct this issue.
Dr Johnson now has a good understanding of his overall financial picture and long term objectives, and has policies in place that should protect his family for most of that time period.
As always in life, plans and circumstances change. We have agreed to review with this client every 12 months now moving forwards to ensure that things do not get left behind again.
*Names changed for privacy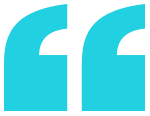 I just wanted to say a big thank you, for all Emma Lowe and Sian Brown's help with getting our mortgage through to completion.
Mr & Mrs C.
Watts Mortgage & Wealth Management Ltd is directly authorised and regulated by the Financial Conduct Authority.
We are entered on the Financial Services Register No 624815 at https://register.fca.org.uk/s/
More information is available on mortgages from the Money Advice Service. www.moneyadviceservice.org.uk
Where you have a complaint or dispute with us and we are unable to resolve it to your satisfaction then we are obliged to offer you access to the Financial Ombudsman Service. Please see the following link for further details www.financial-ombudsman.org.uk
Your property may be repossessed if you do not keep up repayments on a mortgage or any other debt secured on it.
You may have to pay an early repayment charge to your existing lender if you remortgage.
For details of our fees for mortgage business please click here.
The FCA does not regulate some forms of mortgages. The FCA does not regulate taxation advice, trust advice and some forms of buy to let mortgages.