KEY FACTS ABOUT OUR INSURANCE SERVICES
Dealing with Watts means that for your Life Insurance, Critical Illness, Income Protection or Health Insurance requirements we can research a range of insurers to find the right product for you.
For your Home Insurance we have a range of insurers on offer, and for Mortgage Payments Protection we can offer this through Royal Sun Alliance.
We take the remuneration for our services by commission payable from the insurers and this means that we do not charge you anything for arranging and advising on your insurance.
Your home or property may be repossessed if you do not keep up repayments on your mortgage.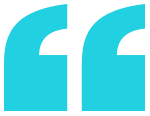 I Would like to thank you and Watts for providing me with invaluable information and assistance in reassessing my personal insurance policies and mortgage. The service, care and advice that you that you and Watts offer has always been excellent, up to date and relevant. Your dedication and Expertise continue to be highly beneficial and most appreciated, and I would have no hesitation in recommending you to friends and colleagues for both personal and professional advice and friendly service.
Tom Daniels
With advances in medical care more and more people are now surviving illnesses once thought to be fatal.
Protection insurance is designed to help when the things we hope will never happen to us, do!
Protecting your future is important and Income Protection can protect your income and make sure that money is there when you need it most.
This cover can give you the peace of mind of knowing that in the event of redundancy or illness your mortgage payments will be made.
Your home is probably the largest single financial commitment you will make in your lifetime, so protecting it is so important.
You insure your car, your home, and your valuables – isn't your health the most important asset of your life?
Relevant life insurance is a tax efficient way of a company providing life insurance for its employees, including directors of limited companies.
Directors' shareholder protection is insurance that is specifically designed to ensure that should one the shareholding directors die or be diagnosed with a terminal illness the remaining shareholders will have access to sufficient capital to buy the deceased's shares from his/her estate.
Key person insurance helps safeguard a business against the financial effects of the death or critical illness of a key member of staff
Watts Mortgage & Wealth Management Ltd is directly authorised and regulated by the Financial Conduct Authority.
We are entered on the Financial Services Register No 624815 at www.fsa.gov.uk/register/home.do
More information is available on mortgages from the Money Advice Service. www.moneyadviceservice.org.uk
Where you have a complaint or dispute with us and we are unable to resolve it to your satisfaction then we are obliged to offer you access to the Financial Ombudsman Service. Please see the following link for further details www.financial-ombudsman.org.uk
Your property may be repossessed if you do not keep up repayments on a mortgage or any other debt secured on it.
You may have to pay an early repayment charge to your existing lender if you remortgage.
For details of our fees for mortgage business please click here.
The FCA does not regulate some forms of mortgages. The FCA does not regulate taxation advice, trust advice and some forms of buy to let mortgages.